Interview with Jerry Thompson | Hot Wheels Code Update | Interview with Jim Patla | Pinball Mag: Dutch Pinball Looking to Expand
---

— This Week's Top 5 Stories —
1. Pinball Profile: Interview with Jerry Thompson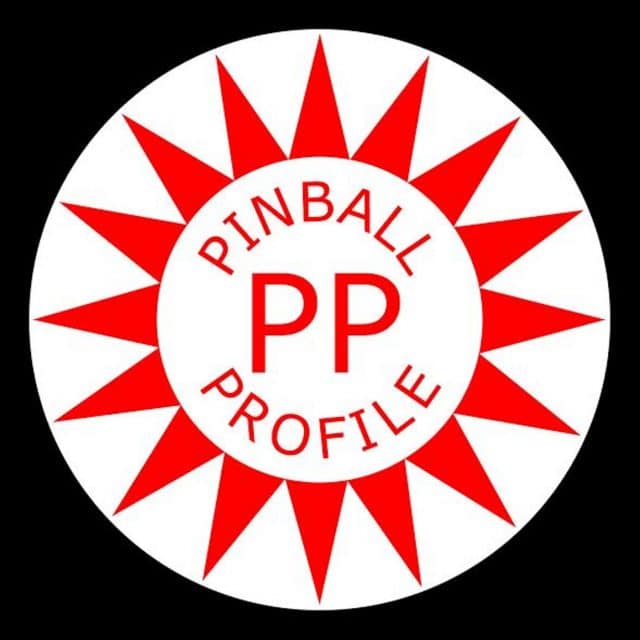 Our friends at Pinball Profile recently interviewed Jerry Thompson, sound designer at Stern Pinball! Here are just a couple highlights:
On Stern and the future of pinball:
Jerry Thompson: George [Gomez] is putting together the future of pinball. Keith Elwin, Raymond Davidson. I mean you have the guys that made the games we love [working at Stern], the 90s and 80s Williams/Bally, and then the new guys that are going to take over eventually. I am just thrilled to be a part of it.
On the Beatles and working with a licensor:
Jerry Thompson: Somebody will say you should have done this [theme] or why didn't you do this. You work with a licensor…and they have what they want, all the licensors get final approval on their product. So Joe [Kaminkow] had Chris Franchi do [The Beatles] art before the game was even pitched and he took it to them and said "I want to make a Beatles pinball game, here is what it will look like" so they were like "ok, we're interested, write us a check" which he did. They said no Beatles in it, you can't have any speaking from the Beatles. So Joe told me that and I said "but it would make such a better game" and he said "I know, why don't you pull some clips, do what you think it should be, and I'll pitch it to them that way, and say this is what we think it should be and it will be a better game and maybe we can change their minds"…and once a year John Lennon's widow and George's widow and Paul and Ringo get together to talk about licensing stuff. And they had the game in the room and they liked it and they were like "ok, here is what you can use…we will give you what we have that you can use"…that is why you see the images you see in the game, that is why you hear what you hear in the game…there is a lot to licensing that you can't control, you get what you get with some things, luckily the Beatles worked out…I'm proud of that game.
He also talks about his voice work on several different games, how he got into the pinball industry, talks about pinball shows and his work in organizing them, working with people at Stern, watching all the episodes for games that he works on, his work on Teenage Mutant Ninja Turtles, working with Adam West on Batman '66 and how great he was, working on Beatles, and much more.
Check out the full episode here!!
---
Last Week's Poll Results
---
2. American Pinball: Hot Wheels Code Update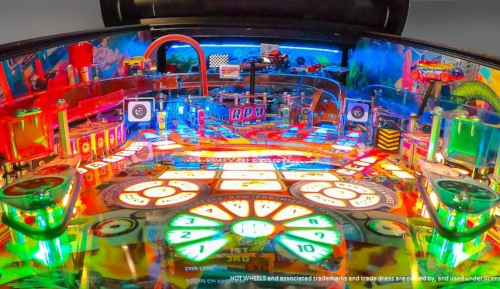 Last week our friends at American Pinball released a large code update for Hot Wheels! Here are some of the new features:
NEW — added adjustments for "Boost Scoring Tach Advance" and "Boost Scoring Ready Memory" (under Settings > Game Features).
NEW — added adjustment for "Loop Multiball Super Jackpot Timer" (under Settings > Game Features).
NEW — added adjustment for "General Illumination Brightness" (under Settings > Standard). This allows playfield inserts and GI brightness to be adjusted separately.
NEW — added several new pricing plans, improve token handling.
NEW — added on-screen messaging at power-up if there is a problem communicating with the P-ROC controller.
NEW — added support for incremental code updates in the future.
NEW — added new display and lighting effects when advancing Gears when Redline ends.
NEW — changed presentation for Tilt Warning and Tilt.
NEW — added new display effect for Advance Bonus X.
NEW — added new display effect when adding fuel during Battles (B-A-T-T-L-E targets).
NEW — completing all B-A-T-T-L-E targets during a Battle now adds a significant extra amount of fuel.
NEW — fuel consumption during Battles will be paused if there is no game activity for several seconds.
NEW — Skill Shot now briefly flashes the Tach level reached from revving the engine with the left flipper.
NEW — added knocker effect when awarding a credit.
NEW — added new music track for Legend Multiball.
NEW — added new music track when entering initials for a high score / champ record.
Click here for all the details on this new code!!
---
3. JJP Podcast: Interview with Jim Patla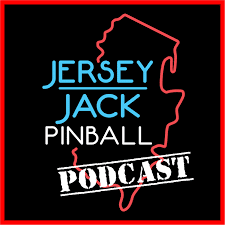 Last week our friends at the Jersey Jack Pinball Podcast interviewed Jim Patla, their new Chief Operating Officer! Here is just one interesting tidbit:
On making Centaur:
Jim Patla: At the time I was doing Centaur, there were only 40 switches allowed [in the game]…and the two colors – it was actually three colors [with the red], bringing a game in on budget was something that we were really encouraged to do. Back when we were doing silk screening, every screen was x amount of dollars. So by having only three screens on the game I had more money to spend on the mechanisms…so I was able to spend the money and make the game I wanted to make.
He also talks about his history in pinball, his role at Jersey Jack Pinball as Chief Operating Officer, his time at American Pinball and moving to Jersey Jack Pinball, the team at JJP, bringing JJP from New Jersey to Chicago, and much more.
Check out the full episode here!!
---
4. Pinball Magazine: Dutch Pinball Looking to Expand

According to the most recent Pinball Magazine newsletter, Dutch Pinball is planning to hire additional help and move into a bigger facility in order to build The Big Lebowski pinball machines more quickly:
Pinball Magazine: "Dutch Pinball is also hiring as they are looking to expand. It was only a year ago the company moved into a new facility at an industrial park in Roermond, which I was able to visit last month. As it turns out, the current location is already too small, and owner Barry Driessen is looking at larger facilities. One of the potential sites is seven times the size of the current factory. More room is needed to hire more employees to speed up the building process of The Big Lebowski. Barry hopes to be able to move to a larger facility before the end of the year. In the meantime, The Big Lebowski production continues during the summer holiday, although some of the current employees will take some time off."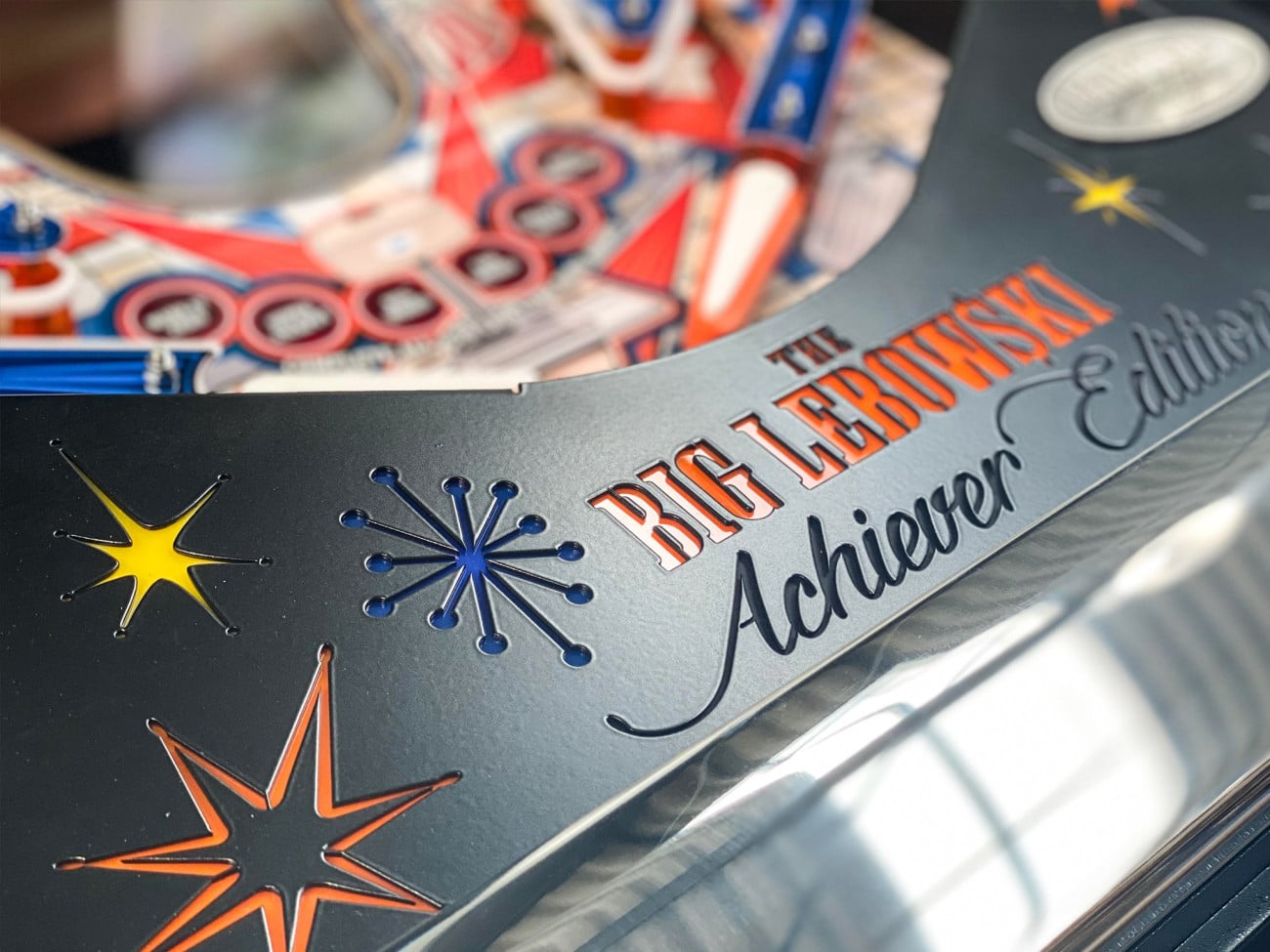 To sign up for the Pinball Magazine Newsletters, click here and enter your email on the right sidebar!!
---
5.
---


Change your machine over to Competition Silicone!
These next generation pinball rings are made from specially formulated silicone that provides a durable, easy to clean, vibrant replacement for standard pinball rubber. Our Competition rings are resistant to UV light and less susceptible to drying and cracking, giving them a much longer lifespan than traditional rubber.
All sizes and colors of Competition Rings are engineered to provide the classic feel of red flipper rubber (Shore A45), allowing you to change colors without compromising game play.
Make your machine look and play its best with Titan Competition Rings!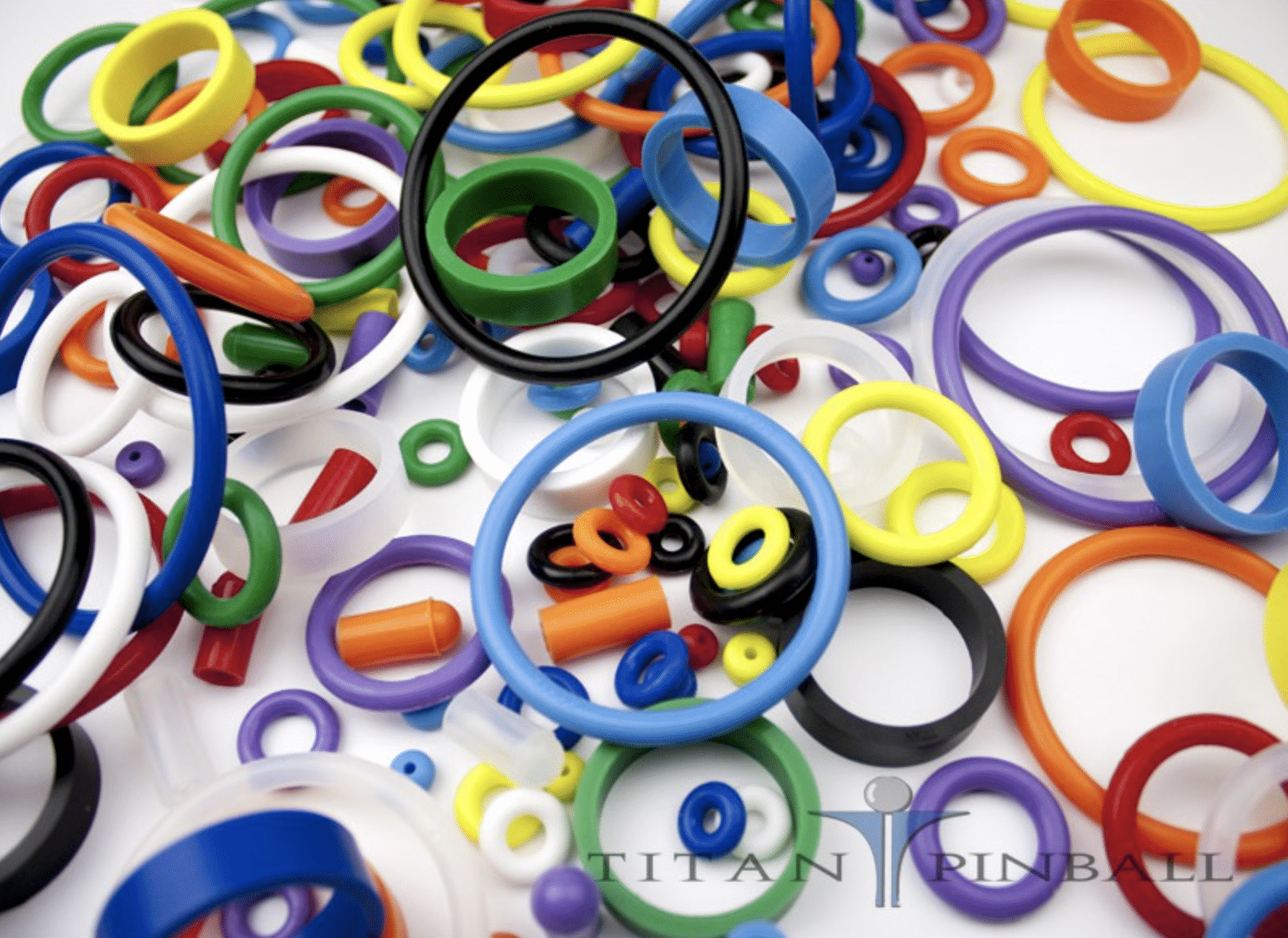 ---

---

Other Manufacturers
More

Team Pinball: The Mafia

Circus Maximus: Kingpin, Python's Pinball Circus

Homepin: Thunderbirds, Chinese Zombies

Suncoast Pinball: Cosmic Carnival

Great Lakes Pinball: Exposé

Haggis Pinball: Wraith, Celts

Pinball Brothers: Alien?, Queen?, Barry Oursler's Original Theme?, Playboy?

Dutch Pinball: Bride of Pinbot 2.0, Bride of Pinbot 3.0 (on hold), The Big Lebowski (production/legal issues)

Silver Castle Pinball: Timeshock

Phénix Pinball: Goblin Contest

Pinball Adventures: Punny Factory, Sushi-Mania, Ninja Mania, First Class, Canada Eh!

Disclaimer: Any articles, interviews, or mentions of pinball manufacturers or pinball products is NOT an endorsement.